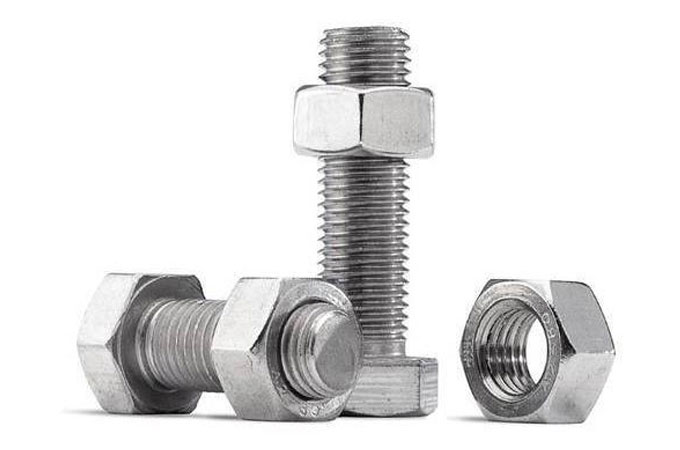 BOLTS
We stock a wide range of bolts in both Hex and Cup head.
High Tensile
Metric Coarse and Metric Fine in grade 8.8 Zinc Plated and also available in grade 10.9. Also Galvanised Structual Assemblies.
Imperial, UNC, UNF in grades 5 & grade 8 in both black and Zinc in most sizes.
Mild Steel
Metric in both Hex and Cup head 4.6 available in Zinc Plated or in Galvanised.
Imperial also available in Zinc Plated in both Hex and Cup Head.
Stainless Steel
Metric hex head bolts stocked in grade 304 with grade 316 available.
Imperial Hex head bolts in grade 304 are in stock at our store.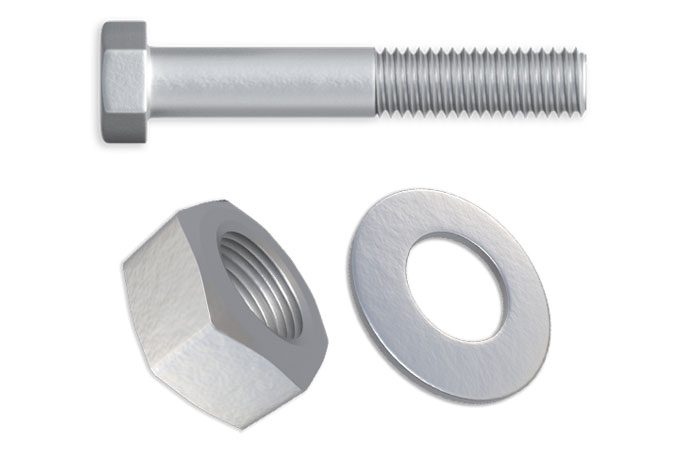 NUTS
At Qld Engineering Supplies we have a very large variety of Hex nuts in stock.
Hex nuts are stocked in Black, Zinc, and Galvanised coatings. Also stocked are Nyloc nuts, Cone Lock nuts, Castle and Slotted Nuts, Half Lock Nuts, Coupler nuts, and Square nuts.
We also carry nuts in Stainless Steel and Brass including some speciality nuts like Wing nuts and Dome nuts, Root nuts, and Thin Nutserts.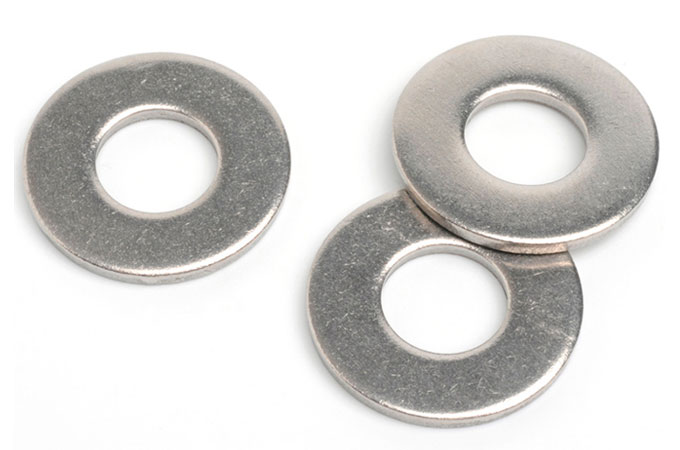 WASHERS
A large variety of washers are kept to meet all your needs. Washers kept in stock are:
Flat Washers, Engineers washers and Mudguard Washers in Zinc Plated, Commercial washers (kept in Zinc Plated and Galvanised coatings), Stainless Steel washers, Brass washers, Hi-tensile washers, and Square washers.
Other washers kept in stock are Spring washers in Black, Zinc, and Galvanised finishes, also Stainless Steel. Also shakeproof washers in Zinc Plated and Structual washers in Galvansied.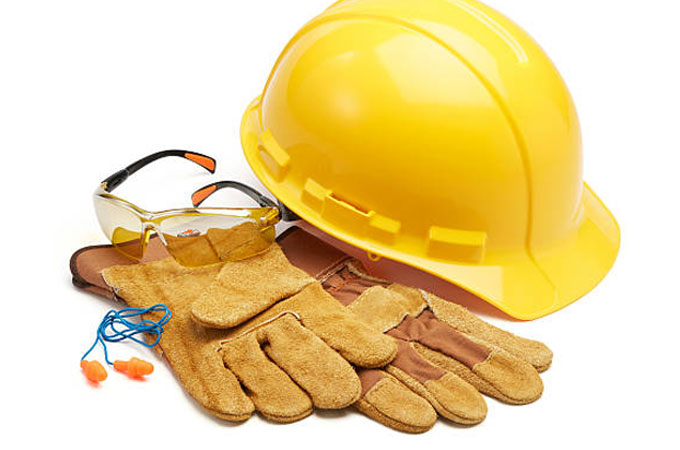 SAFETY EQUIPMENT
We carry the latest range of safety gear and personal protection equipment (PPE) including safety glasses, ear plugs, respirators, dust masks, gloves, and vests.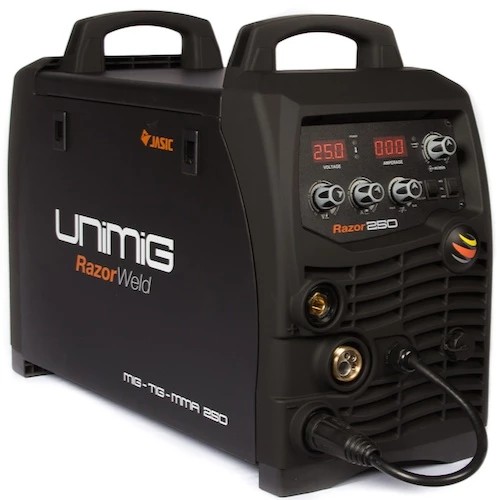 TOOLS, WELDING EQUIPMENT AND MORE!
We stock quality Unimig welding machines for all your needs along with welding consumables and equipment for just about any purpose. We also stock bearings and seals including trailer bearing kits as well as oil seals, circlips, e-clips and o-rings.
Quality items at the right prices – we stock the following:-
Air Tools & Fittings
Anti Seize
Bolts (various types)
Butt Hinges
Button Screws
Castors (various)
Chain and Dee Shackles
Chipboard Screws
Clamps (various)
Circlips
Coach Screws
Commercial Bolts
Connector Nuts
Countersunk Screws
Cup Washers
Cuphead Bolts
Drop 'T' Handles

Dyna Bolts
Ear Plugs
Ear Muffs
Dust Masks
Engineers' Washers
Flat Washers
Pferd Abrasives
Gloves (various)
Grub Screws
Gypsum Screws
Hex Bolts & Set Screws
Hex Nuts & Nyloc Nuts
Hose Clamps
Latches
Lock Nuts & Washers
Loctite
Metal Thread Screws
Mig Wire
O Rings
Oil Seals
Pad Bolts
Piano Hinges
Purlin Bolts
Repirators
Rivets
Rod Ends
Roofing Screws
Safety Boots
Safety Glasses
Screws (all classes)
Shaft Collars
Shakeproof Washers
Silicone Sealants & Adhesives
Socket head Cap Screws
Spring Washers
Square Washers
Stainless Steel Fasteners 304 & 316
Structural Washers
Bordo - Taps and Dies
Bordo - Drills and Sets
Thread Repair Kits
Threaded Rod
Tru-Bolts
Turn Buckles
U-Drive Screws
Vee Belts
Welding Electrodes
Welding Equipment
Welding Machines
Wheel Bearing Kits